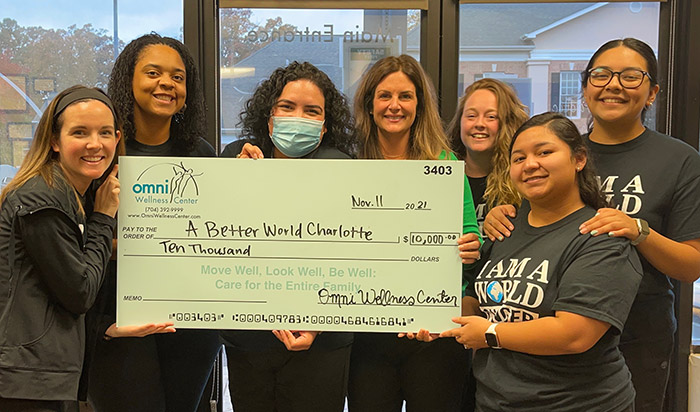 We're so excited to share this image with you!
This month, we were able to give $10,000 to A Better World Charlotte. Giving is baked into our business. We don't just want to make our patients feel better, we want the entire community to feel better and Omni Wellness Center does that by donating the proceeds from our new patient fees. Every one of you who started care this year helped us achieve this goal!
We are part of a nationwide Give Back Movement program in which our Doctors exchange their first visit services for a $35 payment of which we donate 100% to charity. We have been able to give back to our community, we have been able to give back by donating over $150,000 to various charities, and we have been able to give our patients their health back by restoring the nervous system and allowing the body to function at 100%, the way it was meant to function, and by giving patients back their function and movement.