New Patients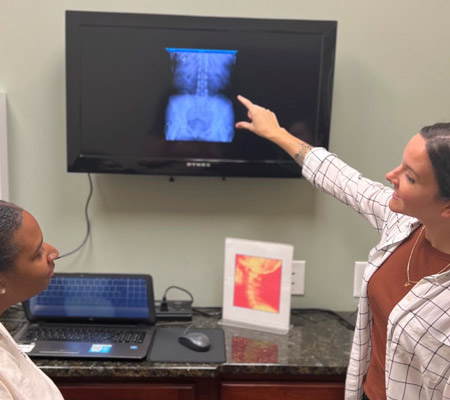 is a vibrant, welcoming place. When you walk in, our staff will greet you by name with a genuine smile. We work hard to make sure you feel comfortable, knowing you'll get the care you need and deserve with us.
Your First Visit
We ask that you fill your paperwork out and have it completed when you arrive. You'll go right back to see your doctor for a consultation, examination and X-rays (if necessary). Then, we'll need time to analyze this information and come up with the best plan for you, so you'll be invited back for a report of findings the next day. This visit takes about 45 minutes.
Your Second Visit
When you return, you'll sit down with your doctor to find out the following:
What's wrong with you
How we can help
What the treatment plan will be
What insurance covers
This appointment is typically when you'll receive your first chiropractic adjustment. It takes about 30 minutes in total.
Insurance Accepted
We accept BCBS, Cigna, MedCost, Medicare, Medicaid and personal injury cases. CareCredit can also be used to cover your care. Contact us today to book your appointment!
CONTACT US »
Animal Chiropractic
If you are in need of an appointment for your animal, please visit our Animal Chiropractic page for more information on how to schedule an appointment.


New Patients | (704) 392-9999