Can you believe it?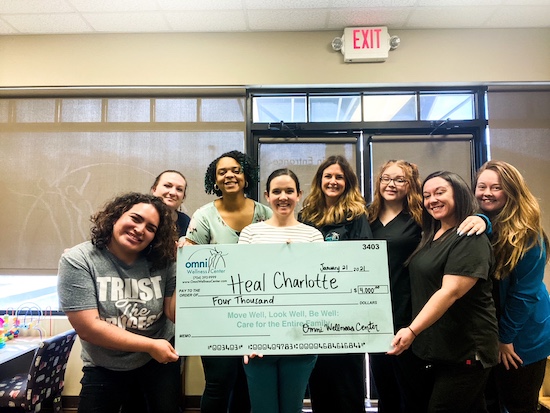 Together with our patients we raised thousands of dollars for HEAL Charlotte. HEAL Charlotte is a local organization that makes sure that families who live in underserved neighborhoods maintain economic stability, and a sense of community. Just like it's important to be proactive about your health, we all have to be proactive and work together to be a strong community and we do that by showing up for one another.
Here's a little bit about what HEAL Charlotte does for our beautiful city!
We are a placed based organization that does neighborhood revitalization with a holistic approach.

We accomplish this mission through our community events, youth development, family stability programs and building better community relations with our police department to provide a safer and healthier living environment for the communities we serve.
Thank you to everyone who donated and visited our office to support this promotion. Everyone benefits when we work together!
It's not too late – please visit the HEAL Charlotte website to support their efforts!
We hope to see you in our office soon!